Make Halloween a bit different from usual.
If your going to a Halloween party make the ultimate entrance that will make you the talking point of the evening. If you own or run a pub or club you can hire the hearse to drive round your area to distribute flyers advertising your Halloween night.
What ever you are up to at this time of year, this is the limousine you need.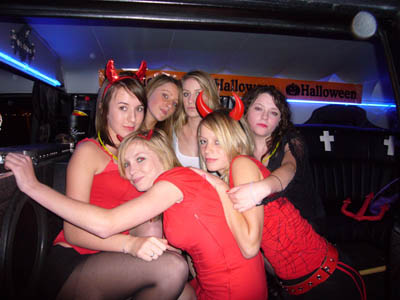 Above: Girls on a cruise in the hearse as part of their Halloween party. Bellow: Girls on stilts at a Halloween Party.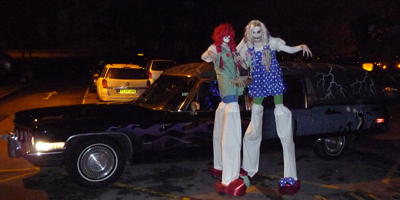 Bellow: Kids cruise on Halloween night.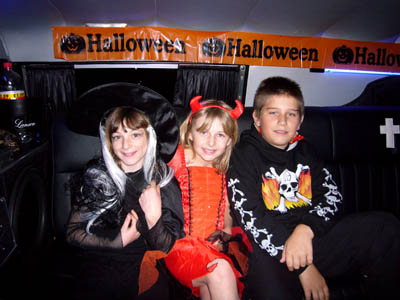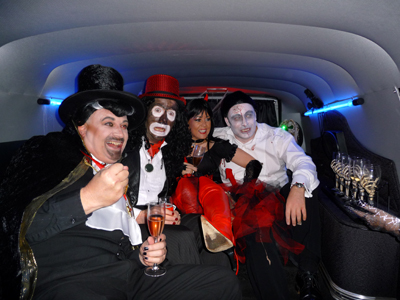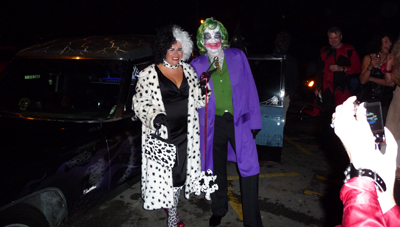 We can cater for...
...Any Special Occasion
Important Notes:
Dates for Halloween 2009 going fast !