Make your arrival at the prom or leavers day the one everyone is talking about.
Making an arrival at your prom or leavers day used to get the WOW factor with a white limo. Then there was the pink limo, then the Hummers & the fire engines. It's all been done. To get the WOW factor & knock them dead on arrival you need a Gothic Limousine. Not just for Goths or emo's.
Everybody hears the sound of the cross between the rumble of the 7.7 litre V8 engine & the awesome sound system playing your choice of music. Then they watch in total amazement as you really arrive in style !!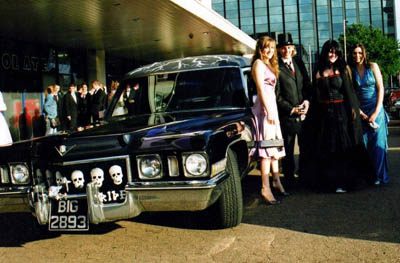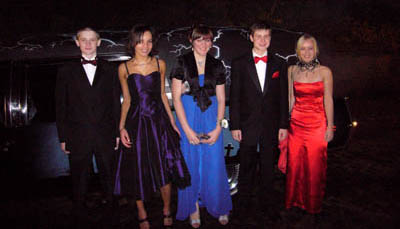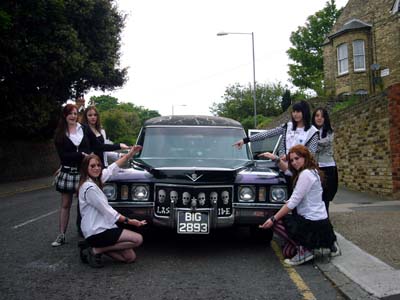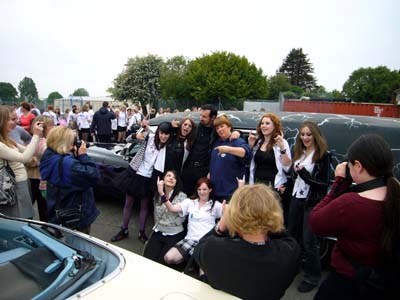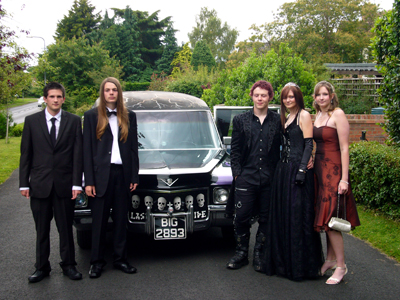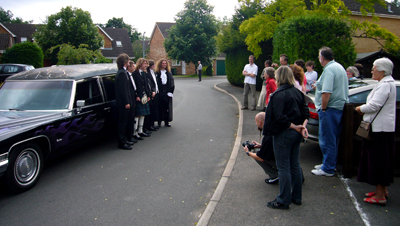 We can cater for...
Weddings
Proms
Stag & Hen Parties
Birthday Parties
Halloween
Gothic Events
Ghost Tours
Film & TV
...Any Special Occasion
Important Notes:
People are receiving booking forms for their prom then waiting too long before they return the form & deposit. The date is NOT secure until we receive this. We can not keep chasing people to return forms when somebody else enquires for the same date. Sorry but from now on the first form back gets the date.
We are also taking bookings for 2009 Proms !